Photos with tag:
1910s
The White Hart Hotel, Orpington 1913 Front view of public house on Orpington High Street with 'Cannon Brewery Ales and Stout' signage
White Hart Hotels, Orpington 1913 The 'new' White Hart Hotel (built 1913) in front of the 'old' hotel, which stood where White Hart Road now runs. Facing north-west from Church Hill.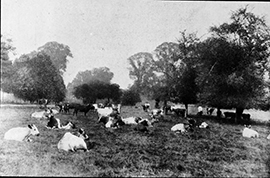 Kelsey Park Farm, Beckenham c.1910 The farm was located on Wickham Road, Beckenham. Showing cows in field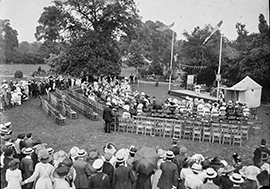 Recreation ground with open air performance, 1900s.  Large group of Edwardians standing or sitting at open air performance in park (possibly Croydon Road Recreation Ground, Beckenham)
Squire Lea Wilson , bef. 1911 Squire Lea Wilson holding a whip. See also slide 1615. 'Died Dec 1911 – 96'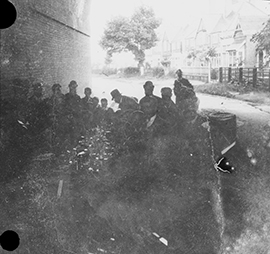 Group under railway arch  1900s Group of men and boys under a bridge arch, possibly during a 'Beating of the Bounds' exercise.  A row of houses can be seen along road behind.