Photos with tag:
Churches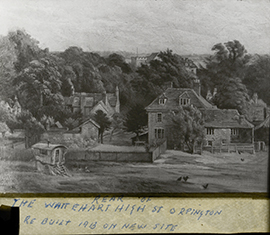 The White Hart, Orpington Sketch showing the rear of the White Hart. Rebuilt in 1913 on new site. Charming rural scene with traditional travellers caravan. Tower of All Saints Church can be seen in distance behind the trees.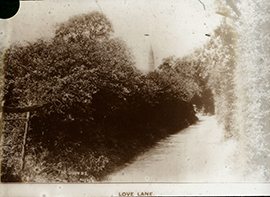 Love Lane, Beckenham 1890 Facing west along a tree lined lane with the spire of Christ Church, Beckenham in distance. Love Lane ran between Burnhill Road and Wickham Road and was closed in 1896.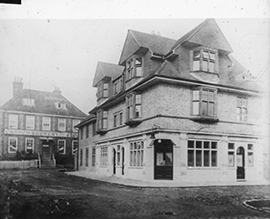 White Hart Hotels, Orpington 1913 The 'new' White Hart Hotel (built 1913) in front of the 'old' hotel, which stood where White Hart Road now runs. Facing north-west from Church Hill.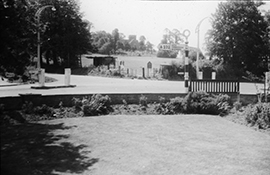 Road Junction, West Wickham Taken from field looking into road.  Church in far background.  Road sign reads "Farnborough, Hayes and Sevenoaks" pointing to the left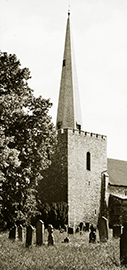 West Malling Church, West Malling, Kent Date unknown Church with pointed steeple. There are gravestones and a tree in the foreground.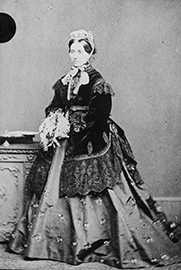 Mrs Samuel Wilson , early Victorian ?1830s According to dress style photo taken in 1860's Mrs Samuel Wilson (Jemima), wife of Colonel Samuel Wilson, Lord Mayor of London, 1838.She died 1861 or 1865; buried at St George's Mission Chruch, Churchfield … Continue reading →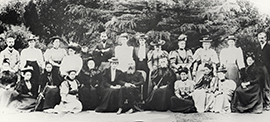 Christ Church group with Rev. Harding , c.late 19th century A large group of men and women, seated and standing.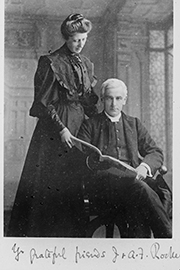 Rev John and Mrs Rooker, Christchurch , before 1907 Rev John and Mrs Rooker, inscribed below "your grateful friends J and AF Rooker"