Photos with tag:
1880s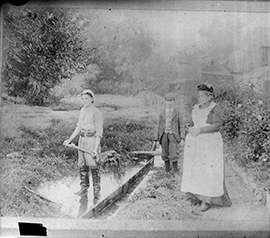 Removing Weeds from Ditch or pond  1880s Two men and a woman in long dress and pinafore clearing a ditch or pond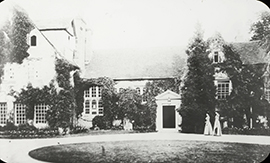 The Priory, Orpington , Orpington 1880 Front view of The Priory, showing Victorian ladies walking along drive towards the entrance.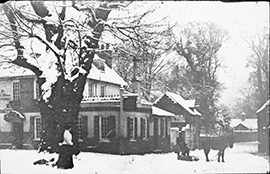 Swan Hotel, West Wickham , West Wickham 1881 Snow Scene of woman under tree opposite pub with horse and sledge in road. Winter 1881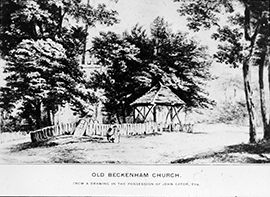 Old Beckenham Church , Beckenham 1880 Sketch of the parish church and lych-gate from a drawing in the possession of John Cator Esq.