Photos with tag:
Undated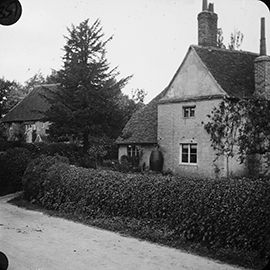 Yew Tree Cottage, Kevingtown House on Crockenhill Road, Kevingtown, which is now named "Yew Tree Cottage". Facing north.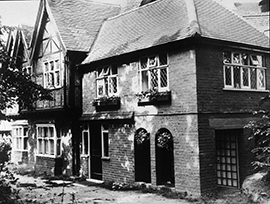 Kelsey Lodge, Beckenham Located on Wickham Road, Beckenham. Showing exterior of building after extension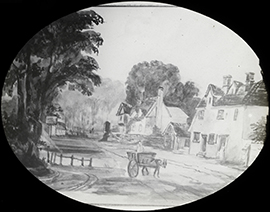 Widmore Cottage, Bromley Rustic painting of cottages with a cart in the lane. The cottages were located at 2 Bickley Road, Bromley.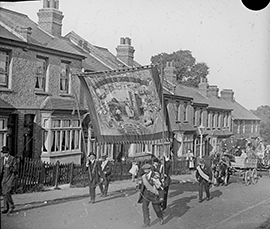 Hospital Parade, Wiltshire Road, Orpington Procession with men with banner, horse and carts passing row of houses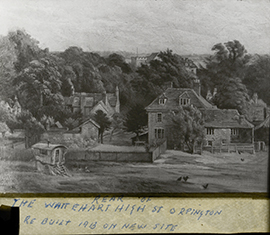 The White Hart, Orpington Sketch showing the rear of the White Hart. Rebuilt in 1913 on new site. Charming rural scene with traditional travellers caravan. Tower of All Saints Church can be seen in distance behind the trees.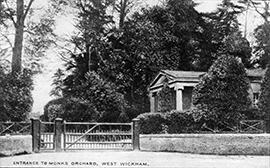 White Lodge at the entrance to Monks Orchard , West Wickham Entrance gate to Monks Orchard, showing the lodge house with its pillared entrance within the trees.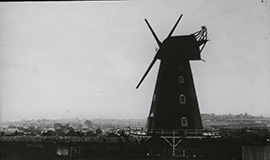 Kent windmills "Whitstable before restoration", Whitstable undated Kent windmills, entiltled 'Whitstable before restoration'