Photos with tag:
Farms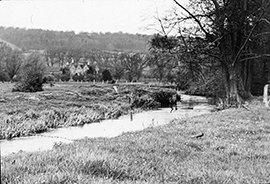 Kelsey Park Farm, Beckenham c.1910 The farm was located on Wickham Road, Beckenham. Showing cows in field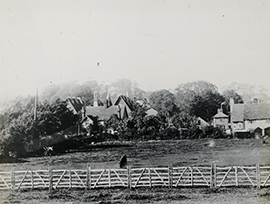 Winters Farm, Orpington 1905 Rear view of the farm, looking west from approximately the position of where Lancing Road runs today. The farm land has been replaced by Homefield Rise.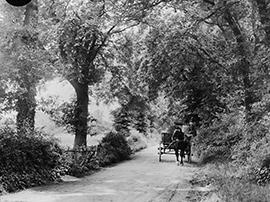 Lane to Kevingtown , St Mary Cray late 19th C Horse and wagon on lane to Kenningtown, near entrance to Orpington House. Situated just a mile to the south-__east of urban St Mary Cray, Kevington is a rural hamlet (also … Continue reading →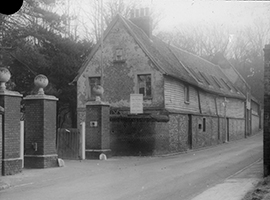 Outbuildings of The Priory, Orpington , Orpington Long barn building next to ornate gateposts and entrance gate.