Photos with tag:
Beckenham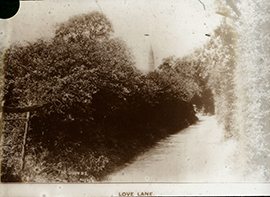 Love Lane, Beckenham 1890 Facing west along a tree lined lane with the spire of Christ Church, Beckenham in distance. Love Lane ran between Burnhill Road and Wickham Road and was closed in 1896.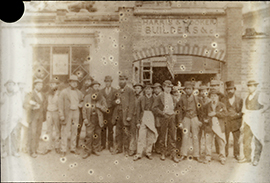 Harris & Hooker Builders & Co , Beckenham 1864 Group of twenty workmen gathered in front of premises on Wickham Road, Beckenham, including Henry Copeland on entrance right and William Copeland (his brother) third from left.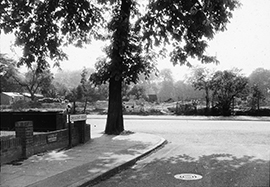 Crescent Road junction with Wickham Road, Beckenham 1959 Site awaiting development after the demolition of Johannisbad in 1959, taken from Cresent Road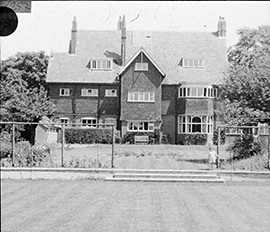 60 Wickham Road, Beckenham 1950 Rear view of the house taken from the gardens, possible a tennis court.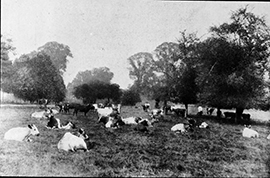 Kelsey Park Farm, Beckenham c.1910 The farm was located on Wickham Road, Beckenham. Showing cows in field