Photos with tag:
Catford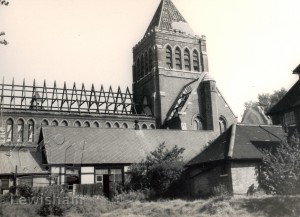 St.Laurence's Church From Vicarage Gardens During Demolition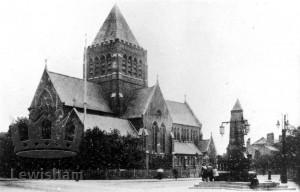 St. Laurence's Church was consecrated in November 1887. It was built of Bracknell brick and Corsham stone in a style described by the architect, H. Roumieu Gough, as Early English, with a squat square tower topped by a slated pyramid. … Continue reading →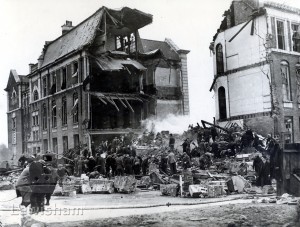 Black and White Photograph of Sandhurst Road School. Civilians examining the bomb destruction after an aid-raid.