Photos with tag:
World War Two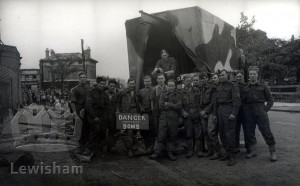 Bomb Disposal Squad after finishing a job in Wickham Road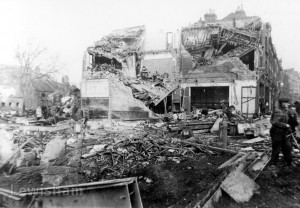 Black and White Photograph of Bomb damage to Woolworth's, New Cross. Destruction of the shop and people attempting to clear the debris.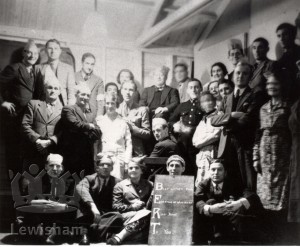 Group of people holding a sign saying "Best wishes from Everyone at Woodyates Road Depot To You." (BERT)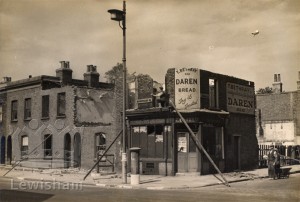 Black and White Photograph of shop on Corner of Woodpecker Road and Edward Street Men preparing it to be demolished.